The headquarter
In 2013 Tecnoeka moved its headquarter to a new premises in Borgoricco (province of Padua). The company is characterized by large functional spaces, including: the production department, research and development laboratories, offices, conference rooms, and tasting room for show-cooking training. The structure is the perfect meeting point between architecture, design and technology, at the service of productivity. The imposing front facade, is dominated by majestic flames of 13.5 meters high, emblem of the Eka logo, which assign to the property a visual identity instantly recognizable. View gallery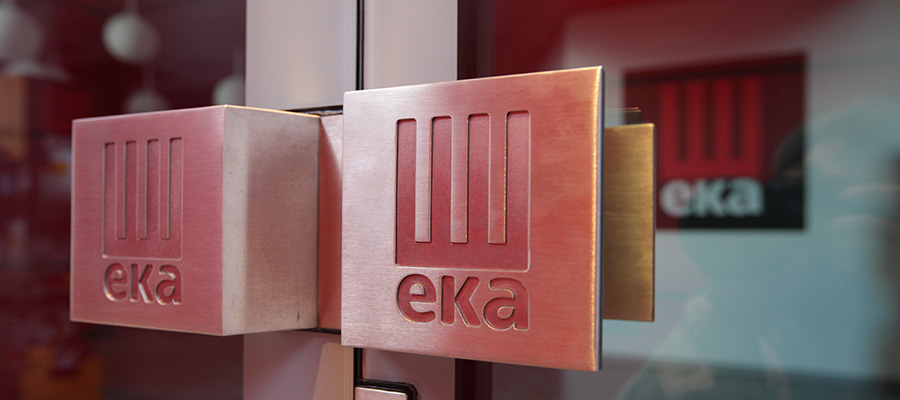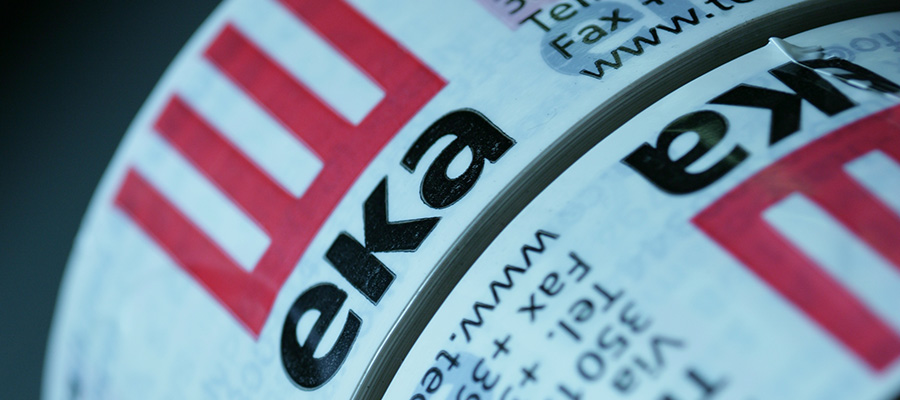 Since 1978
Since 1978 Tecnoeka produces equipment for cooking.In the first years of activity the company pointed at the domestic market (hobs, built in ovens, free-standing cookers), the 'acronym of the "EKA" brand in italian language means "appliances and components for furnishing".In the early of the '90s, under the leadership of the Lora family, Tecnoeka is concentrated in the construction of ovens for professional cooking, and since then has enjoyed a period of strong growth and industrialization with excellent results that lead, now, to be a reference company in the production of professional ovens.
The technology
Tecnoeka focuses its efforts in innovation and industrialization of its products, by promoting the combination between aesthetics and functionality. The evolution goes through technological research, and for this reason we are constantly developing new solutions to improve performance and use of our products. The investment in technology is a key to success and for the production of excellent quality products. The production department has a variety of high performance machinery, including fiber laser cutting machine, bending robots and welding robots.
100% Eka
An authentic Made in Italy: a 100% Eka.
Tecnoeka embraces a corporate philosophy dedicated to quality, by combining attention to the product with an accurate and timely service to its customers. To preserve this inclination there is a careful selection of the suppliers on the local area. Tecnoeka is committed in research and in the 'use of quality materials, from' purchase of raw materials to their processing. The entire process takes place inside the headquarter of Borgoricco, proving that constructive ingenuity and reliability are still the basic values of Made in Italy and especially of Made in Tecnoeka